Home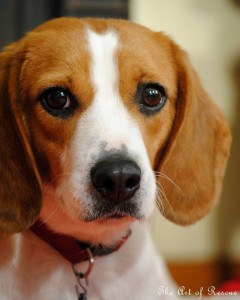 My name is Juno and I am a former research beagle. My life started in a research facility where I, along with 119 other beagles, were used in testing. In April of 2010 the lab closed their doors. Luckily for us, some wonderful people from Best Friends Animal Society in Kanab, UT and Pets Alive Animal Sanctuary in Middletown, NY stepped in and helped us. In the beginning I was seeing things that were completely new to me. Being outside, feeling grass, having good food and people to pet and care for me.I have a forever home with my very own family and have learned a lot about what it's like to just be a dog and life is good.
In June of 2011 I became a certified therapy dog with Therapy Dogs International. It is my job to bring smiles and happy wags to those in the world who need it the most. Not a day goes by that I am not finding trouble or adventure, sometimes both!
I am named after the Roman Goddess, Juno who was best known for her protection of the people. I always do my best to do my job and protect my people and to bring smiles and wags to everyone I meet. I am the official Ambassador for the BeFreegle Foundation whose mission is to provide dogs from research sanctuary when their studies are complete.